Tourism in Orange County New York
Woodbury Commons Outlet is the big tourism attraction of Orange County NY (New York) in the Hudson Valley, but the area has plenty of other tourism attractions to offer. There is lots of history, recreation, Farm Markets, Antique & Shopping and Wineries & Breweries in the Valley. And if you're not from New York, you can check that out as well! Make also sure to not forget about the Harriman State Park or the Bear Mtn. State Park, both beautiful parks with breathtaking surroundings. Please take a look and plan a longer stay in Orange County NY!
Also check out the Top 5 of Tourist Attractions in Orange County NY!!
Travel the Hudson Valley
When you want to travel the Hudson Valley, a week won't be enough to see everything that is going on. You can travel all the way from the Upper Hudson Valley are towards the Lower Hudson Valley and end up in New York City, by boat, bus, train or your own (rental) car. Since most visitors will only be interested in what to do near Woodbury Commons Outlet, only the Orange County tourism information is shown here.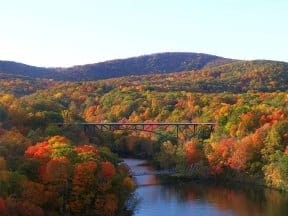 Orange County New York
Orange County is a wonderful location with plenty of activities everyone. Orange County is in the southeastern New York, north of the New Jersey-New York border, west of Hudson River, east of the Delaware River and northwest of the New York Outlet. It is a very beautiful place with a lot of activities for the whole family to enjoy. Whether you plan a shopping trip to this are, or you want to spend your full holidays doesn't matter, as you can never go wrong. Museums, parks, hotels, kayaking on the Hudson River or rafting and canoeing on the Delaware River. You name it. The sky is the limit in Orange County. There is something for anyone.
Some more Shopping!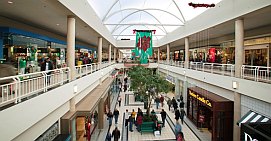 Shopping is fun right? It can be very relaxing and it can be also frustrating if you don't know where to shop. You already know Woodbury, so If you love shopping then The Galleria at Crystal Run is a good addition to your shopping holiday! The Galleria at Crystal Run is a shopping mall located in Wallkill, New York which is the second largest mall in New York's Hudson Valley Region.
The mall opened in 1992, it has an area of 1,100,000 square feet with two floors and over 250 retail stores and restaurant. The mall may not have all the famous designer brands offering discounted outlet prices, but you will still be able to find great deals, nice boutiques and specialty retail stores.
Maybe you would also like to do some vintage and unique decorations shopping. Luckily The Paris Flea Market offers just that. This is an amazing little shop where is just full of everything that is vintage, antique and collectible. You can also find a big selection of hand-made items, furniture and one-of-kind gifts. The shop is located in the Warwick Crossing Plaza, a few miles South of the Village of Warwick. Check out these yellow pages for more information and opening hours. It is only a 35 minutes drive from the Woodbury Outlet, so worth the try.
Amazing Parks and Scenery
Orange County has some great parks and scenery to offer, where you can relax after one or more days of shopping and enjoy the surroundings, views and tranquility. If a fancy hotel is not your thing, some parks even offer lodges for you to stay.
The first option is the Arrow Park NY. The Arrow Park is located in Orange County an area that is surrounded in natural beauty, community and town events, attractions, museums and much more. The area is only 12 minutes drive from Woodbury via the Harriman Heights Rd.
Bear Mountain State Park is everything you need to be in touch with nature. It is located on the west side of the Hudson River In orange and Rockland counties. The wide region of 5,067-acre park offers picnicking, boating, biking, and ice skating. It also includes Perkins Memorial Tower, the Trailside Museum & Zoo, and skating ring.
The Trailside Zoo offers a wide variety of animals and activities. Currently it is home to four museums which include Native American and colonial history, animal specimens in nature study, live reptiles, amphibians and fish exhibits. If you want to go on a nice relaxing tour and learn interesting facts about animals this Zoo is the way to go.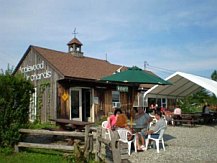 Maybe you enjoy wine. You love tasting wines and drinking it. Enjoy wine tasting at a real farm winery in New York's Hudson Valley. Applewood Winery and Orchards it is the oldest farm in Orange County. They have a wide variety of wines and wine related products. They make Cabernet Franc, Chardonnay's and delicious fruit wines.
If you arrived in Orange County on time you might want to go to the fair. The Orange County Fair is an annual fair held in the town of Wallkill. The fair began when farmers of Orange County organized an agricultural society to help promote a county fair. In 1808 they tried to organize the fair but it did not generate enough local interest.
A walk in the park can be very nice and relaxing. In Orange County you can find a wonderful park called Algonquin Park. This park offers both passive and active recreation in a historic setting that features powder mill building from the Civil War era. It has multiple ball fields, playgrounds, nature trails, pond areas, picnic tables, grills and parking. It is a beautiful area where kids and adults will enjoy themselves.
How about a museum?
The Brick House Museum is a wonderful place for all museum lovers. It was built in 1768 it is the great family homesteads of the Hudson Valley and it was the home of seven generations of the Hill family. The Brick house was built by Nathaniel Hill in 1768. In the Brick house seven generations of the Hill family have occupied it. In the 1830's parts of the interior had to be refurbished due to aging of the walls and it was very dangerous for anyone that lived there. Then a large wing was added at the rear and still a later generation in 1928 added central heat and modern plumbing. Through this house is more than two centuries old and of occupancy, the Brick House has retained its majestic rural setting and it has also evolved from a gentlemen's farm to a beautiful and wonderful country estate.
Another park that is available in Orange County is the Thomas Bull memorial park. Thomas Bull was an early settle in the Connecticut Colony who is counted as one of the founding fathers of Hartford, Connecticut. It is the second largest developed facility of the county parks system featuring activities for all ages. It offers 18 hole Golf courses, Diving Range, horse riding, picnic shelters and tables, playground and a lot of different museums.
The oldest and best operating winery in the United States is without a doubt the Brotherhood Winery. This winery is located in Washingtonville, which is a community situated in the Hudson Valley. This winery was added in the National Register of Historic Place in the year 2000.
An open-air museum named Storm King Art Center is located in Mountainville. This museum contains the largest collection of contemporary outdoor sculpture in the U.S. The Storm King Art Center was founded in 1960 by Ralph E. Ogden as a museum for Hudson River School paintings. The museum has a site of 500 acres, with some permanent installations of sculptures and also special exhibitions that vary from time to time.
Not far from the main gate of the United States Military Academy is located the Church of the Holy Innocents. This church is located on Main Street Highland Falls, near a fashion center in mid-town Manhattan. This church was build in 1841 and it is an Episcopal church and is meant to be a spiritual oasis in one of busiest business districts in the world.