Woodbury Shopping listed 10 facts about Woodbury Commons you may have not known yet. Get to know your favorite shopping destination in the world even better! Like and share if you will, so others will be inspired to also visit the best NYC Outlet. Now up to the facts…
1. One of the Largest Outlet Centers in the World
Woodbury Commons is one of the largest outlet centers in the world and certainly one of the most appealing malls, featuring plenty of high end fashion designers. With up to 220 stores occupying more than 800,000 square feet and a currently ongoing expansion to increase the total retails space to 900,000 square feet it is certainly keen on keeping this spot. Woodbury is a massive outlet mall so you'll need a whole day of shopping, and a map.
2. Savings up to 65% on Designer Clothing, Shoes and Apparel
You can expect savings up to 65% on designer clothing, shoes and apparel and even more when you redeem some Woodbury coupons. The outlet stores offer shoes, clothing and apparel from many renowned designers  as Balenciaga, Burberry, Chloe, Dolce & Gabbana, Gap, Giorgio Armani, Gucci, J.Crew/Crewcuts, Jimmy Choo, Lacoste, Last Call by Neiman Marcus, Polo Ralph Lauren, Prada, Saks Fifth Avenue Off 5th and Tory Burch. And did you know that Woodbury features one of only five Chanel outlets in the entire world?
3. Best Shopping Opportunity for Black Friday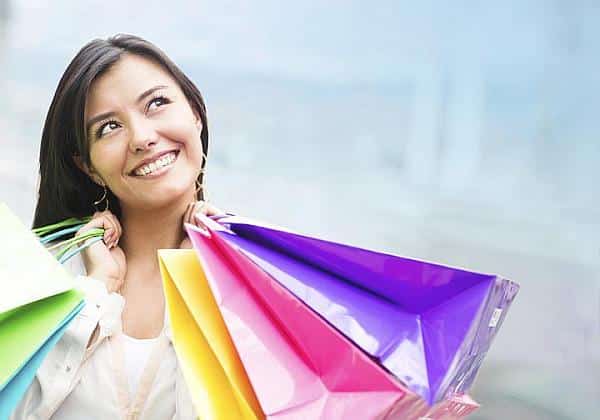 For many shopper the Woodbury Commons is the best shopping opportunity for Black Friday shopping. Woodbury organises a yearly midnight shopping where the outlet opens early at Thanksgiving Day and then all outlet stores are open until the next day when the stores keep on rollin' until 10:00PM for Black Friday. During that sales weekend the discount often increases even more, up to 75% off the regular retails prices.
4. Another Big Shopping Attraction will be added near Woodbury Commons
In spring 2016 to Woodbury shopping area will have another big shopping attraction, Cabela's in Woodbury NY. Another large shopping destination for people that like to go for outdoor, fishing and hunting gear, a favorite past time in the Orange County area.
5. Opened Almost the Whole Year
The outlet is open every day of the year, except for Christmas Day, as then the outlet is CLOSED (Aaargh!). All the other 363 days the Woodbury Commons hours are long enough to keep you busy all day.
6. There is a Constant Flow of Buses Driving to Woodbury
There are regular bus services from the Port Authority bus terminal, so you can take hourly buses from New York to Woodbury every time you feel like shopping. Keep in ind that the trip takes about an hour from NYC!
7. You can Save a Lot of Money, but will You?
If you're only concern is to save (a lot) of money when shopping the Woodbury Outlets, then the fact is this is not going to be the case. Although you will surely find great bargains in the designer stores, there is no guarantee each item you purchase may not be cheaper online. At the end, it's the shopping experience that matters most here and finding great bargains may be one of the things enhancing this experience. At the end of the day you want to feel happy, after having spent the day strolling through designer stores and finding cloths and shoes you like, at a price you consider a bargain. Online clothing stores can never give you the same experience and feel of physical stores.
8. The Finest Collections of Upscale Outlet Stores in the US
Woodbury Common has one of the finest collections of upscale outlet stores in the US, although this depends on your own taste of course. There is a great selection to choose from and there for sure is something for everyone. All in all it is a great choice for outlet shoppers that want to find nice bargains.
9. Impressive Annual Sales for Outlet Shopping
Woodbury Common Premium Outlet is popular and this shows in the more than $1.3 billion in sales annually, making it one of the top a large portion of the country's outlet business. "A good mall typically does north of $600 to $700 a square foot, while Woodbury does $1,550, so this is a pretty big number," said Marc Frankel, senior managing director at the broker Newmark Grubb Knight Frank Retail.
10. The Favorite Shopping Destination for Japanese and Chinese tourists
The Woodbury Outlet is among the top destinations for foreign tourists when they are visiting the US. For many tourists it is even the single reason to visit the country, as there are often Japanese and Chinese tourists that just arrive with (or simply buy) empty suitcases and fill them up with designer cloths. As Marc Frankel states it: "We have customers that literally fly into JFK, get in a cab and go directly to the outlets, fill up their luggage and return home again,".